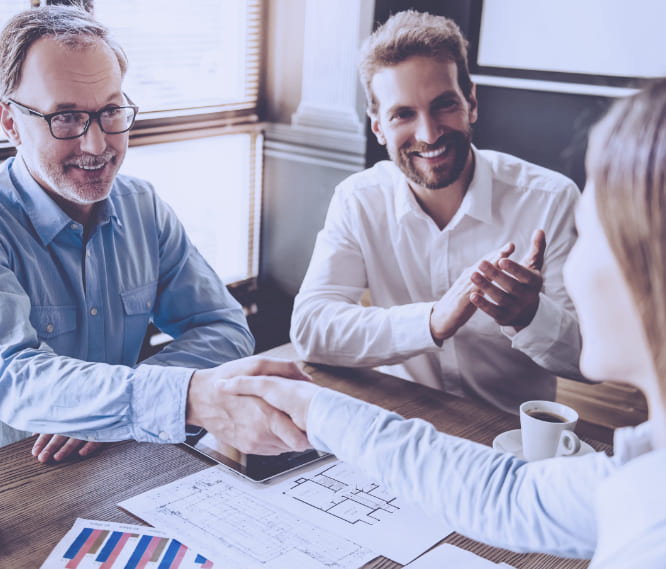 What is Succession
Planning
Our Succession Planning service creates and executes dynamic and efficient succession plans. We aim to identify and cultivate individuals with high potential to drive organizational strategy. Our experts help the Client Company to conduct their succession in a healthy and coordinated manner.
After completing the first step, which is identifying possible successors for a company,the process is developed by investigating the professional's performance potential through Assessment. This step provides competency analysis and a customized plan for development.
Differentials
Identification and Evaluation
Identify potential successors to direct the organizational strategies, detaching the necessary period for them to be completely suitable for the position.
Development Plan
Define the identified successor's development needs to establish the accessing period for the new position and customize the Coaching program.
Coaching
4Search Partner Coaches carry out customized, flexible processes focused on performance issues, challenges and professional change.
On-boarding Coaching
Follow up of the integration process of the successor for the new position and the results of the Coaching process.
Succession

Planning Processes
4Search seeks to identify the most successful Successor to assume the position of strategic leadership. This professional can be identified within the Organization's internal framework.
After identifying the possible Successor, our team conducts an extended Assessment process by scaling the degree of adherence between the professional and the position, and consequently punctuating the time required for the Successor to be ready for such a challenge.
In case the professional is not found internally ready to assume the position, or the suggested one presents development needs for a longer period of time than planned by the organization, the external selection may be the best solution.
After the successor is chosen, an individual and integration development plan is conceived. It will be used as a directive plan for all professionals involved in the succession process.
4Search will choose certified coaches that present the better suitability for the professional needs. This means that the program is customizable to every company.
Professional integration and coaching process follow up, ending with a new Assessment.
Get in touch with us!
Fill the form to talk to one of our consultants. Together we'll find personalized solutions for human resources in your organization.